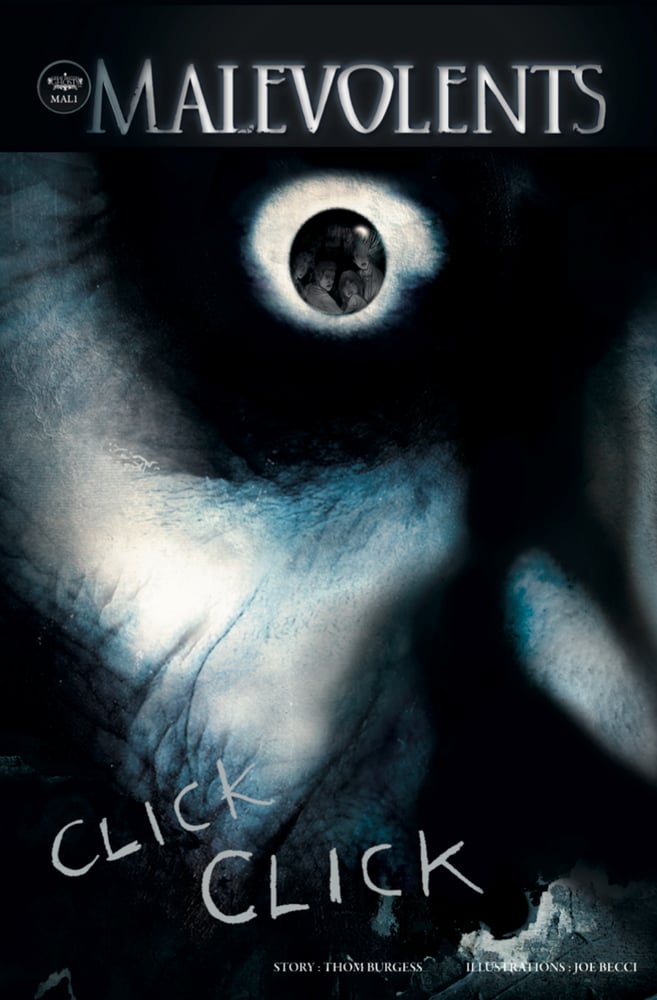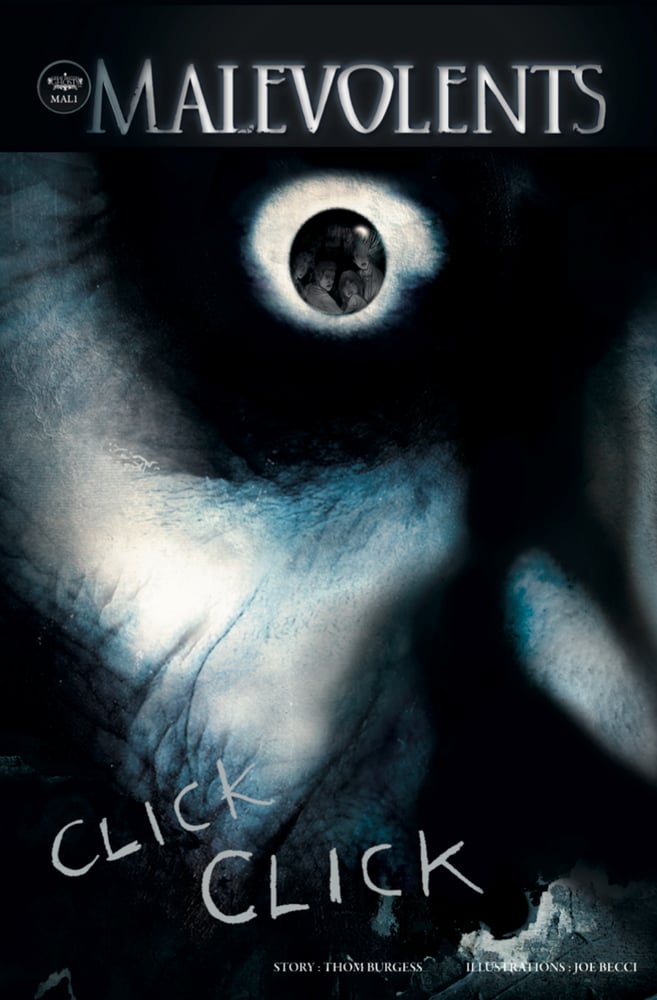 Malevolents : Click Click
£4.50 / Sold Out
The ghost story, a beloved medium, populated through the ages by countless tales of 'floating grey ladies' or 'misty figures' haunting lonely moors. But what about the spectacularly horrifying accounts. The ones you'd rather forget about, who fall closer to fact than fiction.The tales of such malign intent, of people who should be dead but instead choose to hide in your walls and in the darkest recesses of your mind. Always demanding your your attention...Malevolents.
Written by Thom Burgess and illustrated by Joe Becci, Malevolents 'Click Click' tells the story of four school friends who are dared to spend the night in London's most haunted house. In doing so they recount the story of the last boy who dared to do so…and the price it cost him…
Out now on a premium 130gsm Silk finish - this is not to be missed for all ghost story fans.
Get your signed copy available exclusively through Big Cartel.